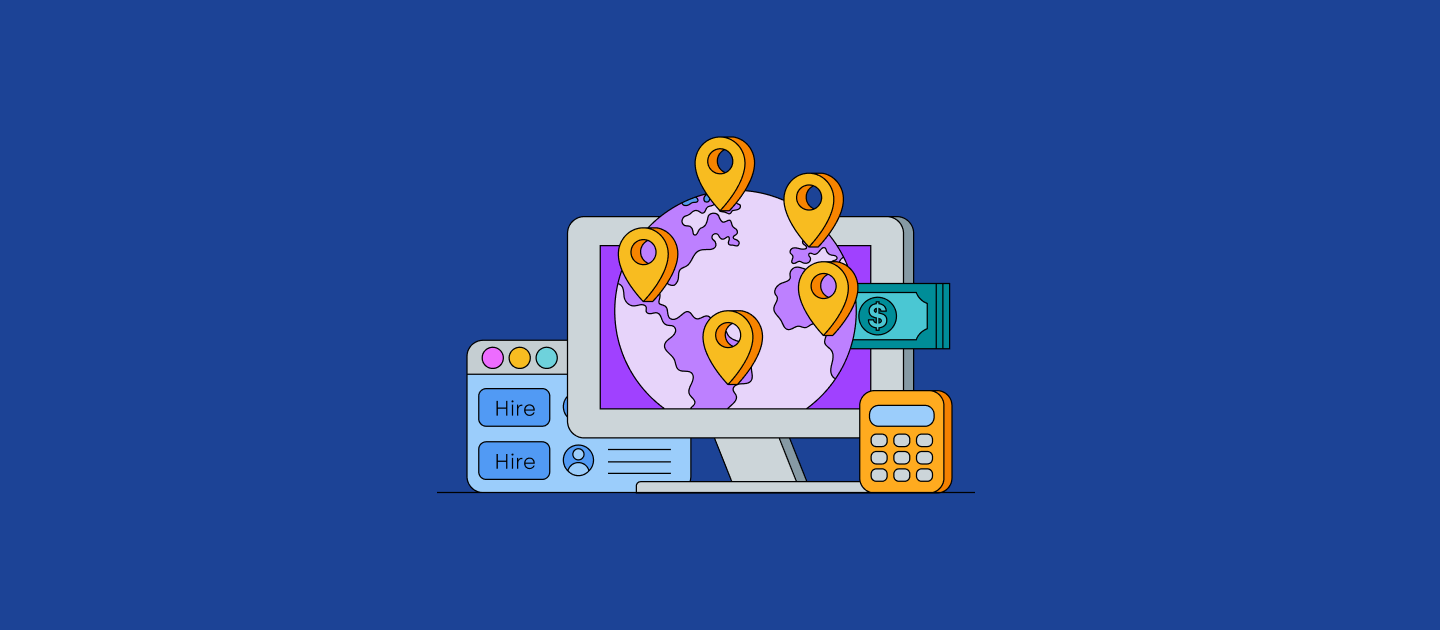 Unify Your Workforce: How To Manage US and Global Workers With an All-in-One HR System
For companies with US and international workers, an all-in-one HR system is a game-changer for efficiency, growth, and compliance. Read on to learn more.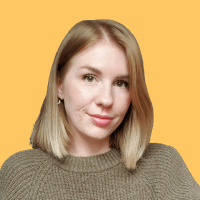 Written by Shannon Hodgen
September 8, 2023
Contents
Need help onboarding international talent?

Try Deel
Key takeaways
Using multiple systems to manage US and international workers can increase data security risks, administrative workloads, and HR tech stack costs.
By consolidating domestic and international workforce management, you can streamline HR processes, reduce administrative overhead, and deliver fast and reliable payroll.
Deel simplifies US PEO and global workforce management with an all-in-one platform for direct employees, EOR employees, and independent contractors.
If your company manages employees in the US and internationally, you're likely familiar with the complexities of juggling multiple payroll and HR management platforms.
In 2022, more than a third of companies utilized between 6 and 10 HR systems, while others used upwards of 20. Switching between multiple workforce management platforms can be feasible for smaller teams, but the more an organization expands, the more critical it becomes to find an all-in-one HR system, such as Deel.
This article explores how centralizing US and global HR operations can streamline processes, boost efficiency, and empower you to manage your entire workforce from one cohesive platform.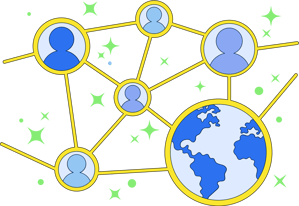 How using separate HR platforms inhibits growth
Most HR platforms aren't built for international teams. Instead, they hold back companies from streamlining operations and expanding into new markets. Here's a look at the most common challenges that HR and payroll teams encounter.
Lack of global support
Many companies with US employees rely on HR platforms tailored to the US market, limiting their support for other employment types and geographies. These platforms typically don't have the functionality or expert backing to navigate international employment laws and requirements, such as:
Worker classification

status
Country-specific payroll deductions and taxes
Local banking regulations for payment methods

Without global support, companies must use additional management software for employees in other countries, losing out on a centralized overview of their workforce.
Human errors from inconsistent processes
Using several different payroll and HR tools can increase the chance of human error, leading to mistakes in employee onboarding processes for new hires, offboarding, documentation, and payroll processing.
Payroll mistakes cost the average company $27,000 annually and can dilute workers' trust and positive perception of your organization, leading them to question your financial status and management capabilities.
Multiple platforms also mean multiple reporting dashboards, which fail to provide HR teams with a complete overview of the HR data and metrics required to make informed business decisions. Instead, companies should look for a platform that offers a global view of their entire workforce, along with add-ons to track employee engagement and talent management.
As we have more companies who want to see their full workforce analytics, it's become critical to have that global approach—do I need to hire a consultant, or is my team able to do it ourselves because it's so user friendly? Am I replacing three of my other vendors because now I can access everything in one consolidated place for my team?
Casey Bailey, Head of People, Deel via Benefits News
Duplicated costs
The financial burden of maintaining multiple systems can be significant, especially considering the potential overlap in functionalities and resources. HR teams don't use one-third of their software on a regular basis, and say the top functional redundancies are found in payroll (69%), applicant tracking (68%), HRIS (63%), and benefits administration software (63%).
Each platform requires separate licenses, maintenance fees, and potentially additional integration expenses. Some platforms may have fluctuating pricing prohibiting your finance department from budgeting accurately, whereas a centralized platform like Deel has a flat, predictable rate with no hidden fees. Using Deel as your global HR software solution reduces the total cost of your tech stack by tens of thousands of dollars annually, as it replaces 16+ HR and payroll tools with one.
We couldn't find true global HR.
So we built our own.
Get a look into the data, conversations, and motivations that led us to create Deel HR, the only global-first HR system for any worker.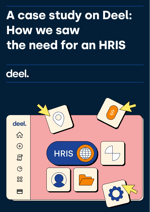 Higher security risks
The more payroll providers and HR platforms you use, the more dispersed your employee data and sensitive company information becomes, increasing your vulnerability to security risks. You not only have to vet each company's data security and privacy practices for local jurisdictions, but you must also ensure they comply with cross-border regulations such as GDPR (General Data Protection Regulation).
See also: 8 Compliance Concerns Deel Can Solve for Founders
How to centralize your US and global HR software
As a one-stop employee management system for small businesses, midsize businesses, and enterprise companies, Deel enables you to do more with less.
We scale with you by combining everything you need to hire, pay, and manage US and international workers, all in one place, including:
| | | | |
| --- | --- | --- | --- |
| US PEO | US Payroll and benefits administration | Global Payroll | Payroll Connect |
| Deel HR | Employer of record (EOR) services | Independent Contractors | Equity |
| Entities | Immigration | Equipment | Workspaces |
How Deel's all-in-one HR system supports your team
Deel makes global workforce management easy by combining US PEO with international payroll, HR, and compliance in a single platform.
Eliminate duplicate work
Companies spend an average of 300+ hours per month juggling their payroll tools and HR admin. Deel helps reduce that workload by bringing local and global payroll, employee benefits management, and HR into one platform. With automated processes and a unified view of your entire workforce, your team can focus on core HR tasks and business needs, instead of repetitive manual work.
"Deel helped facilitate EEG's onboarding of the entire team and provided a solution to centralize all their global payroll software. With locally compliant documents and flexible payment options,
Deel transformed days of work into a few hours
and made managing acquisitions a breeze." —
EEG Case Study
Access competitive benefits packages and administration
With Deel, you can access big-company benefits for less than you're paying today while ensuring compliance with federal, state, and local benefit laws.
Deel's US PEO service can administer mandatory and voluntary benefits packages per local requirements, including health insurance such as Medicare, retirement savings plans like 401(k), unemployment insurance, and more. We also help US employers navigate COBRA administration and the complex employer reporting requirements included under the Affordable Care Act (ACA) regulations.
Fortify your international compliance
Deel's compliance expertise comes from our 350+ labor law and accounting partners, located across international jurisdictions. These experts help our clients navigate sensitive employment issues, ensure compliance with ever-changing employment laws, and mitigate risk when hiring independent contractors or employees through our entities.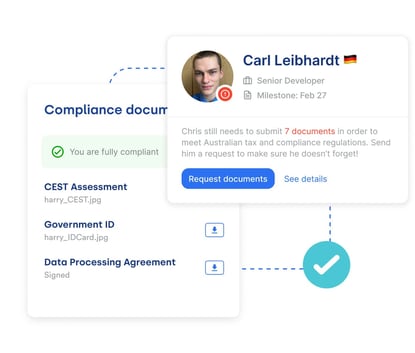 With Deel's US PEO service, any workers' compensation and insurance claims will go through our process and be managed by our legal specialists, who will oversee all communication and paperwork required by the employee and insurance company.
Deel's legal professionals are responsible for setting up and managing local payroll tax accounts, complying with state and federal HR laws, and managing claims support for unemployment, workers' compensation, workplace harassment, and employment practices liability insurance (EPLI).
See also: Compliance Challenges Companies Face When Growing Globally
Run fast and reliable payroll
By seamlessly integrating payroll management for domestic and international teams, Deel eliminates the complexities of managing multiple systems. With a worldwide network of local payroll partners in over 100 countries, Deel enables you to streamline HR processes, reduce administrative overhead, and gain a holistic view of your entire workforce's payroll data with real-time customizable reporting.
With Deel's Benefits Administration add-on, you can connect your benefits provider to the Deel platform and automate employee benefits enrollment. The add-on also enables you to make accurate calculations and deductions when determining employee contributions during payroll.
Deel also offers industry-beating extended payroll cut-off dates and on-demand payroll. These features give EOR clients more time to adjust their payroll and provide exceptional financial support to their employees.
See also: Introducing Faster, More Flexible Payroll
All together now
Running global payroll without switching between payroll providers—music to your ears? See how consolidating payroll sounds so good.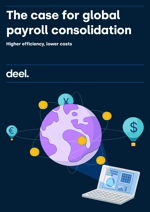 Deliver a consistent, user-friendly experience
By using Deel, you can provide all workers with a positive user experience, regardless of their location, employment type, or preferred payment method.
The [Deel] platform experience is great, and not only for me but also for our team members who use it. They are always saying how easy it is to add things like hours or expenses, and they find it great that they can withdraw their money in crypto.
Lizette Kuld, Head of People and Culture, Moralis
Deel features an intuitive dashboard, employee self-service portal, and 20+ integrations for human resource management tools including BambooHR. Altogether, it empowers HR professionals to work smarter and more efficiently.
With a 9.2 ease-of-use rating on G2, customers have described using Deel as "a seamless experience with a user-friendly interface and advanced features that make it easy to handle complex payroll and payment processes."
Get a free suite of HR tools
Deel's US PEO offering includes access to Deel HR, our global human resource information system (HRIS) that is free for companies with up to 200 employees and can help you save up to $20,000 per year on your tech stack.
Deel HR simplifies various HR functions and people management tasks throughout the employee lifecycle. You can manage new employee onboarding, compliant offboarding, PTO (paid time off) management, document management, HR workflows, and more. The platform enables you to manage direct employees, international workers, and everyone in between, all in one palace.
See also: 7 Benefits of Using Deel's Free HR Tool for Startups
You go big. We go with you.
Increase your data security
With Deel, you can increase your data security by moving to a single system with strong security measures and customizable access controls. Deel stores and protects sensitive data—such as employee names, addresses, pay scales, tax codes, bank account numbers, and employment contracts—using one cloud-based system.
Our proactive security standards include:
GDPR compliance
Okta SSO
Encrypted network traffic over SSL/HTTPS
Encrypted data at rest and in transit
SOC2 compliance
Built on ISO 27001 framework


See also: How Deel Keeps Your Customer Information Secure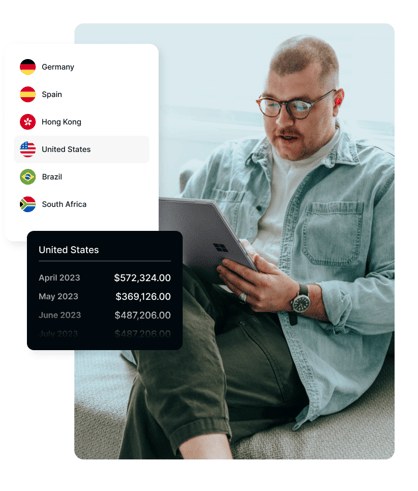 Centralize your US and global HR and payroll with Deel
Say goodbye to the challenges of decentralized systems and spreadsheets, and embrace an all-in-one HR system that works for everyone.
The cost savings that Deel has enabled…would easily go into the tens of thousands of dollars, perhaps even close [to] $100,000 per year. This would include cost savings from staffing HR, insurances, legal fees for employee contracts, accountant fees, and the potential cost of all the tools included in the platform.
Diony McPherson, Cofounder and COO, Paperform
Deel doesn't just provide the standard services covered by typical HR and payroll platforms. We improve upon them with highly customizable processes, market-leading expansion expertise, and unmatched 24/7 customer support.
See what makes Deel the best HR software solution for global teams today.
Book a demo with an expert below to learn how you can migrate and centralize your international HR and payroll.