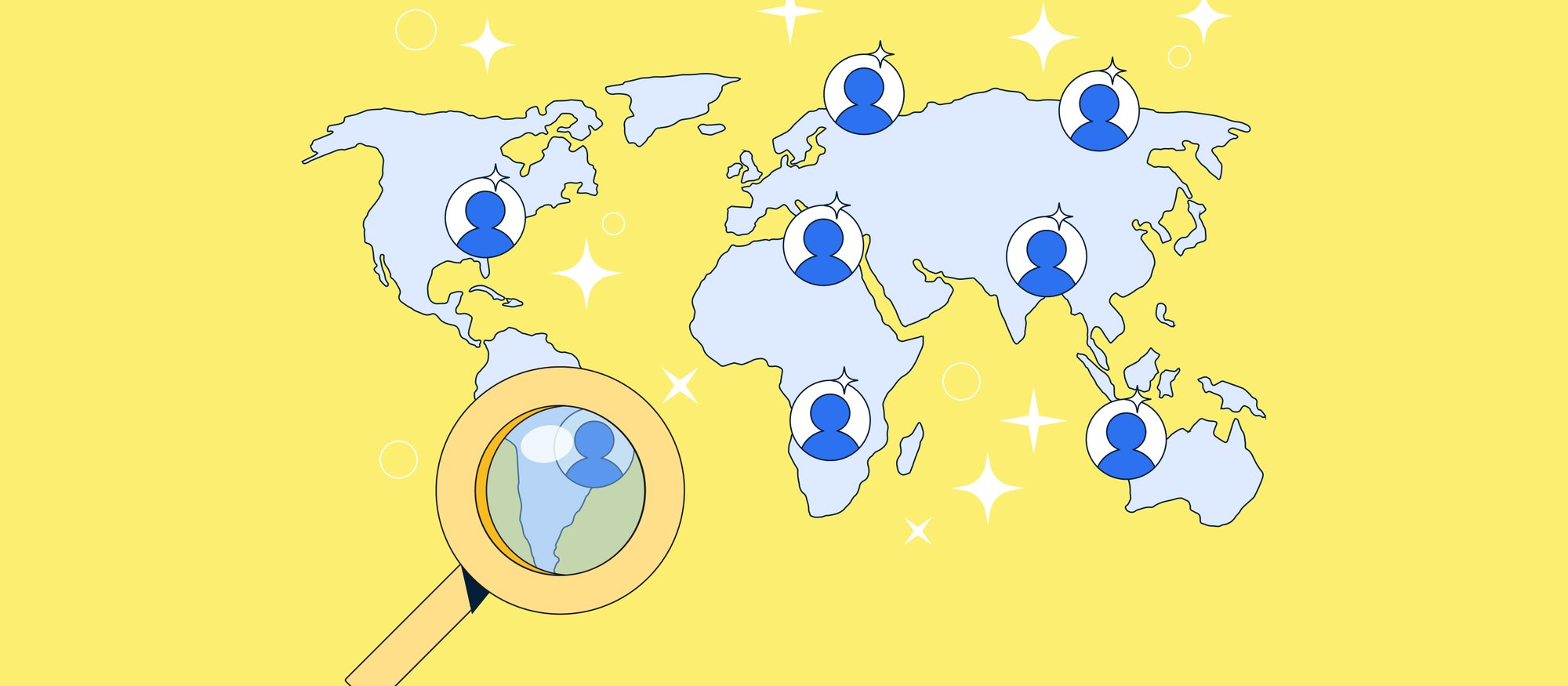 5 Startup Hiring Mistakes [+ How to Avoid Them with Deel]
Rapid growth and lack of experience often cause startups to make costly mistakes during the hiring process. Here's how to avoid them with Deel.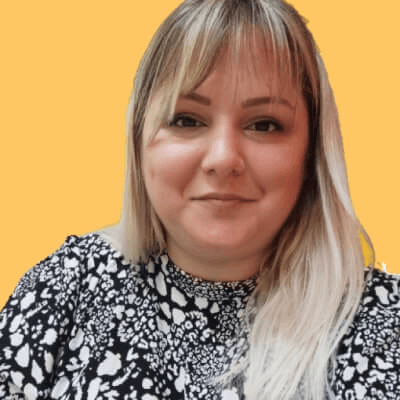 Written by Stefana Zaric
June 15, 2023
Contents
Need help onboarding international talent?

Try Deel
Key takeaways
Startups often need to scale fast on a budget, which causes them to make hiring mistakes, such as hiring without a clear plan or overlooking compliance.
Clunky processes and the lack of structure are the most common mistakes that can lead to loss of talent, harmed reputation, and decreased profitability.
Deel can help startups streamline and automate all HR processes, from onboarding to handling compliance, to avoid costly hiring mistakes.
Let's say you've launched your product or service, and it's well-received by your target audience. In that case, it's time to scale your operations so you can cater to a broader market. And to do that, you need to expand your workforce.
Before you rush into hiring new employees without a plan or onboarding foreign talent without ensuring compliance with their local employment laws, check out this guide. It'll help you avoid the five most frequent hiring mistakes startups make and ensure each person you hire is the right fit for your business.
1. Hiring without a strategy
Hiring talent without a clear understanding of how a particular role will contribute to the overall business growth and strategy can easily lead to overlapping roles and unclear expectations of team members, causing duplicate work and employee dissatisfaction.
Many startups face one of these common scenarios when hiring:
Rapid and untimely growth: Scaling startup operations before the company has reached consistent profitability and without having an angel investor to back you up during this period.
A glut of workers: Excessively hiring more people in hopes of increasing revenue instead of trying to do more with your existing resources.
After the initial hype wears off, startups face high employee turnover, which has direct and indirect costs for the company. Alternatively, the company must conduct mass layoffs which can harm the employer brand.
Increased recruitment costs: Hiring becomes more expensive because you need to replace the employees who left, meaning a new round of sourcing, interviews, assessments, and training.
Decreased income and profits: The new employee needs several months to reach full productivity, during which period you lose on overall team output.
To ensure a proper process and quality hires, startups should:
Have a hiring and recruitment strategy to define hiring needs

Automate manual processes

to free up their HR team's time for more strategic activities

Rely on data to make informed hiring decisions




💡 See also: 10 Hiring Tips for Startups: All Your Questions Answered
Solutions
Deel's HR platform helps companies hire global talent compliantly and streamline their processes across locations to ensure consistent, error-free operations. We help your HR team turn repetitive, manual tasks into automated workflows so they can focus on more strategic tasks, like headcount planning.
Centralized system: Deel allows you to manage your direct employees, international employees hired through an employer of record (EOR), and independent contractors in one place. This way, you can have an accurate overview of your entire workforce without duplicate or outdated data. You'll know exactly how many people you have on each team, where they're located, and how they're performing in one easy-to-use dashboard.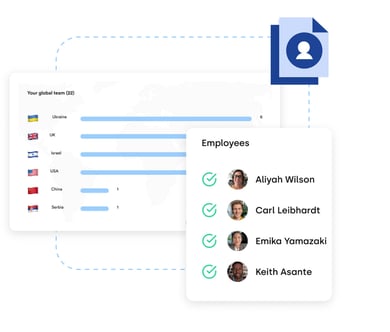 Reporting: Deel's reporting features allow you to monitor onboarding, offboarding, retention, and growth of your global workforce to predict and analyze trends more accurately. You can also use global costs analytics to understand and anticipate future costs across your workforce and get global payroll reports in real-time, whether you pay your workers through Deel or not.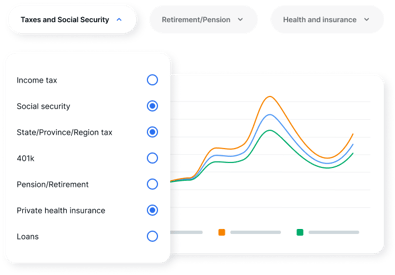 2. Clunky hiring process
Over 60% of tech talent in the Netherlands dropped out of the hiring process after having a negative candidate experience. This statistic demonstrates that a lengthy and complicated recruitment process, disorganized interview steps, and a lack of communication can hurt your business in several ways:
Employer reputation: You may miss out on hiring the right candidates, and your employer brand could suffer.
Higher recruitment costs: Because of the extended time you need to fill a vacancy, you'll need to spend more money on job boards, talent sourcing, and other recruitment activities.
Instead of endless back-and-forths via email and tracking applicants via spreadsheets, which adds unnecessary manual work for your HR team and exposes you to error and data security risks, you should rely on automation and AI to optimize your recruitment process. Automation helps to provide a positive experience both for candidates and your existing workforce.
Solution
ATS integrations: Deel's integrations with popular Applicant Tracking Systems (ATS) help you streamline and speed up hiring by removing unnecessary steps from the process. You can create contracts in Deel automatically based on the offer and job description data and avoid giving Deel access to external recruiters or talent associates. Our ATS integrations allow you to move to the final step of the hiring process quickly so you don't lose top talent due to lengthy procedures.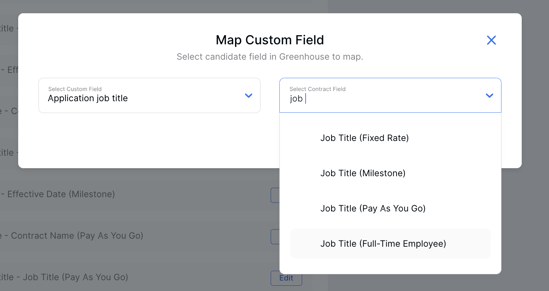 🛠️ Learn how to set up integrations with Ashby and Greenhouse.
🎥 Check out this webinar by Sifted that Deel sponsored and learn how to build your dream team: from 5 to 50 employees.
3. Chaotic and complicated onboarding
Onboarding new talent without a clear plan, sufficient support, and enough product or service training can result in high employee turnover rates and reduced team productivity, negatively affecting overall business profitability.
Even after a candidate has accepted your offer, they may leave the company if they don't feel like you've set them up for success. Some of the main issues that can hurt your future relationship with an employee entail the following:
Lack of responsiveness from the team

Unclear expectations and role responsibilities

Lack of information about company policies and processes
Onboarding is the critical period that can make or break a great employee, so it's vital to provide your new hire with well-structured training and enough support during this process while regularly asking for feedback.
💡 See also: How to Onboard Remote Employees: Checklist and Tips for Managers
Solution
Deel HR lets you manage your entire global workforce in one place, regardless of location or worker type. You can reduce onboarding to just a few minutes, compliantly offboard people, streamline time-off tracking, and more.
Since using Deel HR, we decreased the time of onboarding and offboarding from 3 to 5 hours to 3 to 5 minutes. For us, being able to have one place where we pay contractors and manage HR solves a huge problem. It makes things seamless.
David Stepania, Founder, ThirstySprout
Automated onboarding tasks: Deel's Workflow builder allows you to create customized, automated workflows to remove admin work from onboarding and synchronize processes across departments.
Select a trigger (for example, a new hire joins) and add filters and conditions based on the worker type, location, department, etc.
Create an action to be completed immediately or with delay—email or Slack message to send or a task to be created within the Deel platform. This way, you can send welcome emails, remind new employees to complete compliance training, and more.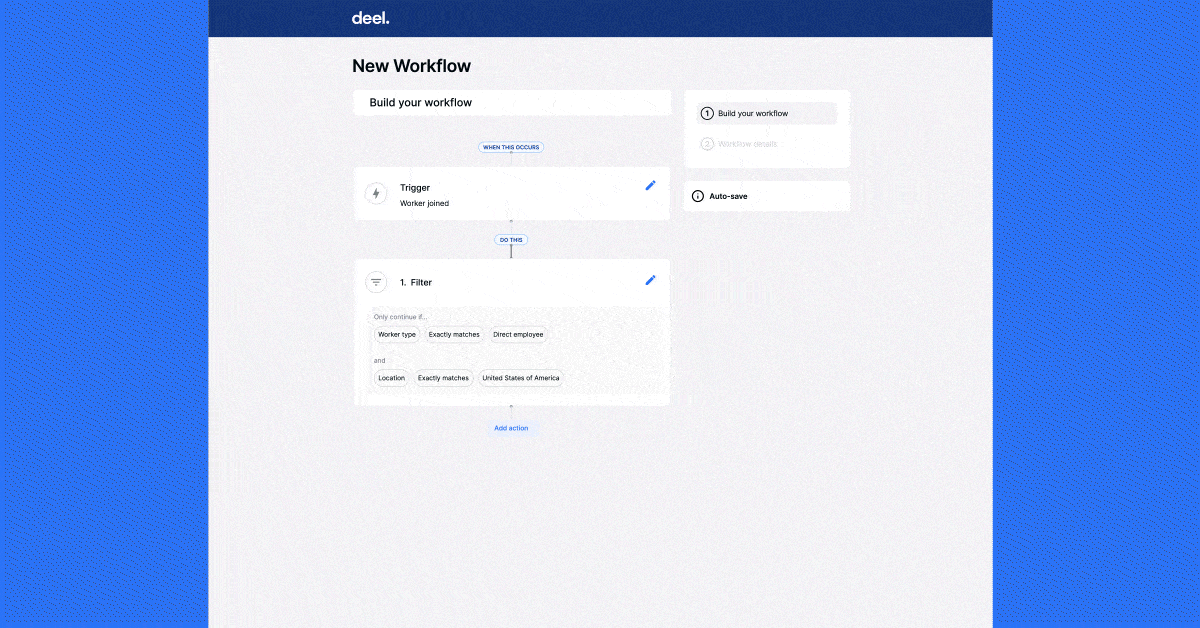 Streamlined communication through Slack: Deel Engage plugins for Slack help your team streamline communication and stay productive without switching tools to complete tasks. Onboarding by Deel lets you reduce manual workload by auto-assigning tasks and providing a high-level overview of the onboarding pipeline for all new hires.
4. Letting your cost per hire skyrocket
Startups that limit themselves to a restricted talent pool drag out their hiring process and increase hiring costs. They miss opportunities to close skill gaps faster and recruit more affordable talent globally.
Hiring talent globally is more advantageous for your company since you can benefit from greater time zone and language coverage for your customers, a more diverse workforce, and easier global expansion.
Most importantly, recruiting international talent can help you reduce cost per hire because you source potential candidates:
From lower-cost-of-living countries, so you can offer competitive salaries while still staying within budget

From a broader talent pool, meaning you're likely to reduce your

time to hire
Deel's data confirms that throughout 2022 global hiring sustained its momentum: of all contracts made through our platform, almost 90% were for remote workers.
Solution
Deel helps companies hire compliantly in over 150 countries, with Deel-owned entities in over 100 of them.
Employer of Record: Thanks to our EOR services, you don't need to register your own local entity to hire full-time employees in another country. We help you expand your talent pool, handle all legal liabilities, and help run international payroll hassle-free.
💡 See also: How to Pay Your Entire Team in One Click with Deel
We wanted to hire the best talent, the people most aligned with our company values and more skilled for the roles we needed to fill in. It shouldn't matter where they were born or where they were from. We realized we didn't want to be limited by that. We can just focus on finding the right people and know that all of the administrative work is done for us.
Bethany Stachenfeld, CEO, Sendspark
Learn how
Deel helps Floship hire their dream candidates in no more than 2 days
Floship is a leading global logistics tech solutions provider specializing in end-to-end cross-border logistics and fulfillment for eCommerce companies and large-scale crowdfunding campaigns.
Floship couldn't find a way to hire quickly and compliantly around the world, which interfered with their global expansion. That is, until they met with our team at Deel.
Now, the company can easily hire full-time employees and contractors regardless of their location.

Carmen Fan, Head of Marketing at Floship, says that "working through a trusted platform like Deel gives them extra peace of mind."
Learn more about what Floship loves about Deel
5. Neglecting compliance
Compliance is a critical but often overlooked aspect of hiring that can result in court cases, fines, loss of talent, and reputation damage for your startup.
The most common compliance mistakes startups make when hiring remote and globally dispersed teams include the following:
Violating labor laws: Failing to meet requirements for minimum wage, payment schedules, overtime pay, paid leave, work hours, rest breaks, pre-hire background checks, mandatory employee benefits, equipment supply, and terminations.
🌍 Check out our
Global Hiring Guide
for a high-level overview of each country's local laws related to pay, tax, paid leave, terminations, time off, and more.
Misclassification: Illegally categorizing workers as independent contractors when they should be classified as employees or failing to maintain legally compliant contractor agreements that outline the terms of the relationship.
Undocumented workers: Failing to collect and retain the necessary compliance documentation to prove that a worker is eligible to work in a particular country
Vulnerable data and intellectual property: Failing to request new hires sign non-disclosure and data processing agreements to protect the startup's sensitive information.
Solutions
Deel's global hiring platform weaves compliance into the hiring process, making it impossible to get it wrong. You'll benefit from the following:
Intuitive contract workflows: When creating a work agreement through the global hiring platform, it guides you through each aspect of the contract with directions and insights per country-specific labor laws and requirements. Every contract you create is vetted by local legal experts and updated quarterly so you remain compliant.
When we came to understand the importance that Deel places on individual country laws and making sure that contracts are structured in the right way, they really stood out.
Sudarshan Sivaraman, Head of Customer Success and Sales, Turing
💡 See also: How to Streamline Your Contract Review Process: Guide for Startups
Misclassification protection: The platform generates localized contractor agreements to hire independent contractors. You also have the option to upgrade to Deel Shield, where legal experts classify and hire contractors in 150 countries on your behalf, eliminating the risk and liability of misclassification.
Deel Shield gave us peace of mind when hiring people as contractors in any part of the world. I don't have to worry anymore about compliance. It feels much safer.
Chloe Riesenberg, People Specialist, Project 44
Compliance documentation collection: During the contract creation stage, the global hiring platform prompts you to invite employees and contractors to upload the necessary compliance documents via their self-serve dashboard.
If the employee requires visa and immigration support, the platform prompts you to request this here. Our immigration team will get to work procuring the correct visa, providing sponsorship, and running the necessary screenings in line with country requirements to streamline the hiring process.
By ensuring documentation is tight and paired with a platform like Deel, new hires and contractors can be onboarded quickly and seamlessly into their functions to start having a real, tangible impact almost from the time they get their email access. This has enabled us to launch new markets fast while maintaining a high level of quality onboarding experiences.
Chris Withers, Founder and CEO, klikit
Built-in data protection and processing agreements DPA: During contract creation, the platform also provides the functionality to request the signing of DPAs to prevent your new hires from sharing your startup's confidential information.
Streamline hiring for your startup with Deel
Get rid of clunky processes, non-compliance risks, and limited talent acquisition options with Deel's global HR platform. We've designed our product to help teams like yours streamline HR processes and hire talent compliantly, no matter where it's located.
Find out why 15,000+ customers trust our experts to help them build and manage their global workforce.
Book a 30-minute demo of the platform and learn how Deel works today.


Join our monthly newsletter
The latest insights on today's world of work straight to your inbox.