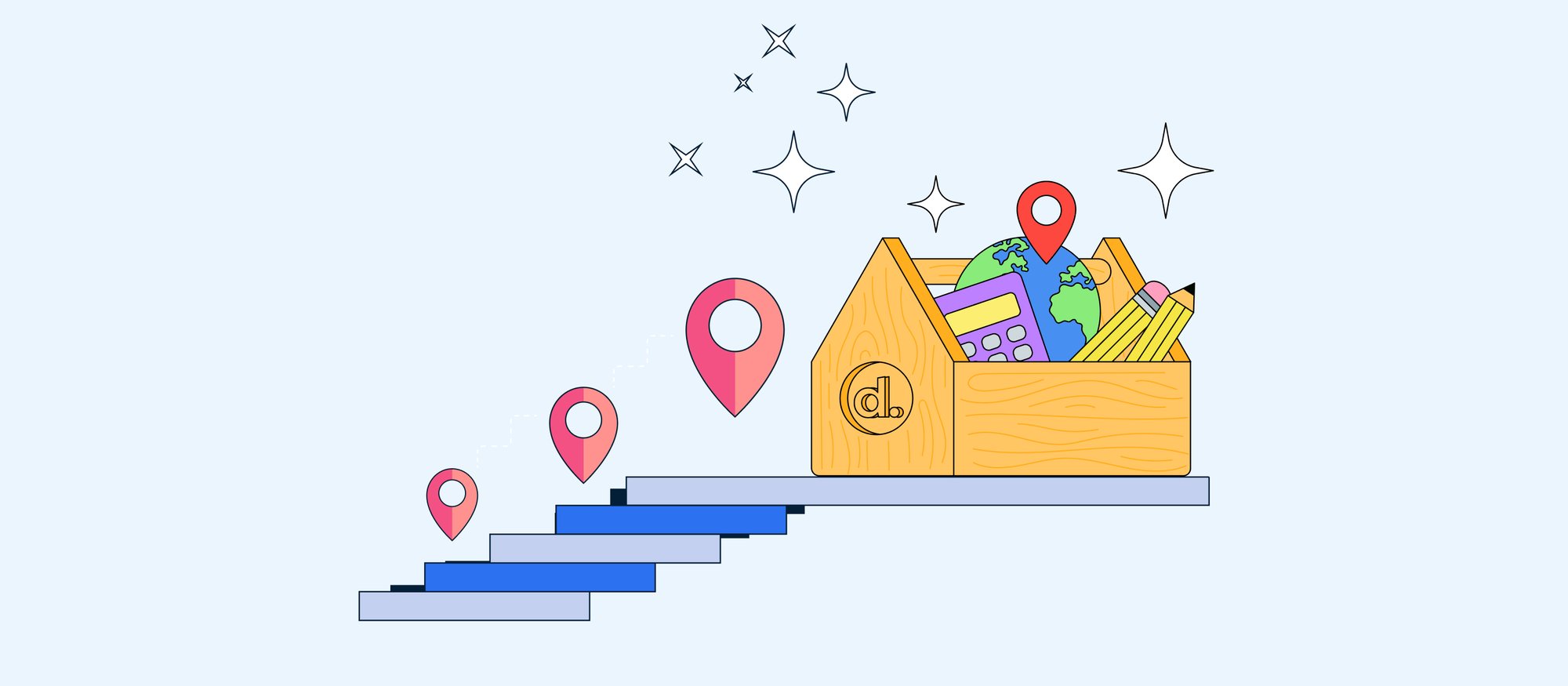 How to Use HR Tech Tools for Strategic HR Planning in Enterprises
Using the right tech in HR management elevates strategic HR planning, boosts employee performance and retention, and enhances global efficiency—here's how.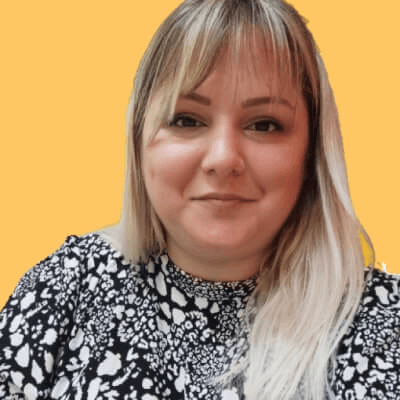 Written by Stefana Zaric
August 11, 2023
Contents
Need help onboarding international talent?

Try Deel
Key takeaways
Large enterprises face amplified challenges in HR planning, including globalization and diversity management, changing workforce dynamics, talent shortages, and global compliance.
Technology tools offer a transformative opportunity for HR professionals to streamline processes at scale.
When choosing HR tech, go for comprehensive HR compliance management, seamless integrations, a dedicated customer success manager, integrated payroll systems, and advanced analytics and reporting capabilities.
Modern business is rapidly evolving, and effective HR planning in an enterprise company demands an efficient approach to streamline processes at scale, especially when working with a lot of data and large numbers of employees.
Leveraging technology tools provides a transformative opportunity for HR professionals to optimize workforce management.​​
In this article, we're exploring strategic HR planning and how Deel's comprehensive HRIS solution with numerous integrations can have an impactful role in your human resources strategy.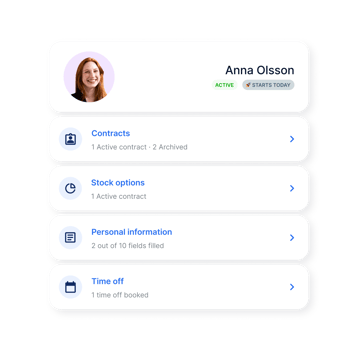 What is strategic HR planning?
Strategic HR planning aligns HR functions with the enterprise's vision and goals. It involves forecasting future HR needs, identifying required skills and competencies, and developing strategies to acquire, develop, and retain talent.
The benefits of effective strategic HR planning for businesses include:

Improved alignment business-wide as HR initiatives and workforce capabilities line up with the organization's long-term goals
Optimized human resources as you can accurately forecast hiring needs and prevent over- or understaffing
Improved talent development by identifying skills gaps and facilitating targeted training to support career growth
Effective succession planning as you can nurture potential organizational leaders and ensure a smooth transition into critical roles
Minimize recruitment and training costs by proactively addressing talent shortages and turnover, and ensuring efficient resource allocation
Streamlined time-consuming tasks through technology, such as automation tools and AI
The challenges of strategic HR planning
While businesses of all sizes face challenges in HR planning, larger enterprises experience these obstacles on a magnified level, given the number of workers employed at the organization and the variety of locations where the enterprise operates.
Changing workforce dynamics
Much has changed in the business landscape, with the rise of remote work and dependency on technology being major developments. HR departments must navigate a complex array of needs while navigating their own digital transformation.
Failure to address these changing dynamics in the workforce can lead to decreased employee satisfaction, lack of collaboration, and difficulties in retaining top talent.
For example, with location flexibility being one of the major benefits for workers, and employee relocation becoming more and more common, HR technology can facilitate workforce mobility, enabling employers to reach expert support in the process.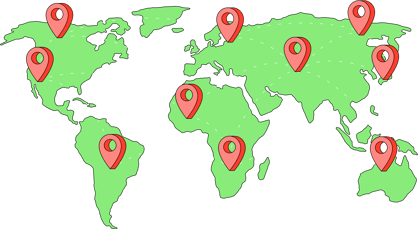 Talent shortages and skill gaps
As industries rapidly evolve, finding qualified candidates to fill key positions becomes increasingly tricky. These shortages can result in drawn-out recruitment processes, increased turnover, and project delays.
Skills gaps, on the other hand, highlight the need for targeted training and upskilling programs to bridge the gap between required competencies and existing workforce capabilities.
Ignoring these challenges can lead to decreased efficiency and missed opportunities for competitive advancement. HR tech can help identify skill gaps and plan headcount more efficiently while leveraging the global talent pool.
Globalization and diversity
As organizations operate across borders and embrace diverse talent pools, managing cultural differences, language barriers, and varied work styles becomes essential.
Failing to address these challenges can lead to miscommunication, reduced team cohesion, and wasted talent. Ultimately, these challenges can hinder effective talent management, disrupt collaboration, and stall the organization's overall business performance.
Building an HR stack also includes different employee engagement tools, which can help you optimize internal communication, prompt workers to build meaningful connections across continents, and improve team collaboration and cohesion.
Lack of leadership alignment
When organizational leaders and HR departments are not on the same page regarding workforce needs and goals, it often fails to optimize human capital.
Misalignment can lead to confusion among employees and inconsistent decision-making. The disconnect can reduce employee morale, disrupt workflow, and compromise organizational performance.
With HR tools, especially those with advanced analytics and reporting features, it's possible for HR professionals to make their case in front of the key stakeholders and back their decisions up with data.
Regulatory compliance
Labor laws and regulations constantly change and demand constant attention to stay updated. These legal and compliance requirements become even more complicated when hiring employees from different states or countries. Misclassification, improper record-keeping, and inadequate workplace qualities are all common (and easily preventable) mistakes.
Failure to comply with regulatory compliance can lead to legal consequences, penalties, and reputational damage. Beyond legal repercussions, non-compliance can negatively impact employee trust and productivity.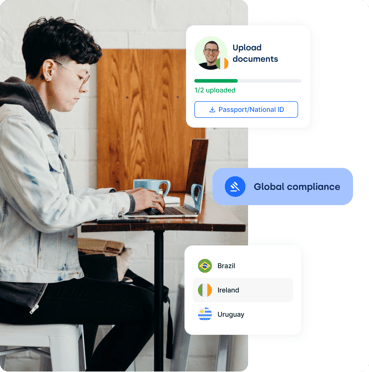 Rapid technological development and ineffective use of data
The dynamic nature of technology helps businesses scale, but it demands an attitude of adaptation and flexibility. One of the areas where technological development jeopardizes HR planning is the ineffective use of data. Poor use of data hinders the ability to make informed decisions about talent acquisition, development, and resource development.
The inability to leverage technology and use data effectively can lead to mismatched hiring, inadequate hiring, and missed opportunities in human capital.
Once your knowledge and tools are in place, there are no bounds in what you can do and build to support your workforce. You will be able to unlock future programs, scale and iterate alongside your business and hiring and other workforce strategies.
Casey Bailey, Head of People, Deel
HR tech's role in strategic HR planning
Adopting a proactive approach to HR management and prioritizing technology to improve efficiency and accuracy are effective ways to overcome challenges to strategic HR planning.
Technology tools help to streamline HR planning processes in global companies in the following ways:
Automated systems

can efficiently manage large amounts of employee data and reduce administrative burdens for the HR team
Advanced

HR analytics

enable predictive modeling, helping HR teams anticipate workforce trends and address talent gaps
Performance management software facilitates objective evaluations, goal tracking, and promoting transparent communication
Cloud-based HR platforms foster collaboration and provide real-time access to data
AI-driven tools assist in candidate screening and optimizing recruitment efforts
By leveraging HR tech, enterprise companies can centralize HR operations, minimize manual tasks, and strategically allocate resources. In turn, technology drives efficiency and effectiveness throughout the HR planning lifecycle.
🔌 Deel offers a wide range of integrations with your favorite accounting, HR, and communication tools, like QuickBooks, Ashby, Slack, and more, creating a seamless HR ecosystem with no duplicate data or workflows.
Various technology tools are popular in HR planning for enterprise organizations.
HRIS

(Human Resource Information System)

is a centralized database for employee information and facilitates compliance
ATS (Applicant Tracking System) manages recruitment and data for job candidates through automation and enhanced collaboration
LMS (Learning management system) delivers and tracks employee training and development programs
Payroll software automates payroll calculations, tax deductions, and benefits administration
Performance management software facilitates goal setting, performance evaluations, and feedback
Analytics and reporting tools extract HR data to inform strategic decisions
Remote work tools enable remote work through virtual communication and collaboration
Key features to look for in technology tools for strategic HR planning
HR tech is becoming increasingly popular, so how do you choose the best global HRIS solution for your needs?
Consider these six key features that can enhance strategic HR planning processes and address pain points effectively:

Comprehensive HR compliance management: Robust HR compliance features include automated updates to ensure adherence to changing regulations, helping to manage legal requirements across multiple regions and industries.
Deel allows you to hire independent contractors and full-time employees from over 150 countries. With 100+ owned entities around the world, we also facilitate global payroll by gathering your entire workforce under one roof: you can manage your direct workers and those hired through Deel in one, streamlined platform.
Seamless integrations: Platforms that seamlessly integrate with existing HR systems, ERP, and other software tools ensure a coordinated flow of data, reduce the need for manual work, and promote data accuracy and efficiency.
Workflow automation: When hiring and managing workers at scale, you can't afford inefficiencies. Workflow automation allows you to put repetitive tasks (for example, during onboarding) on autopilot and provide a better experience for your team.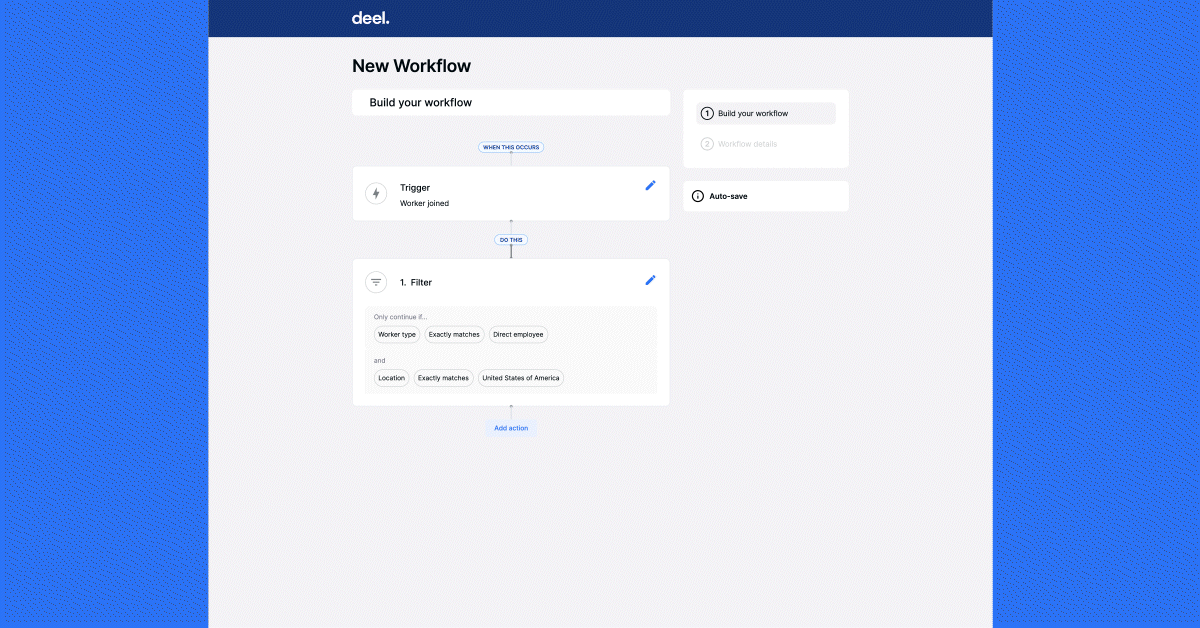 Dedicated customer success manager: Personalized support helps optimize tool usage by resolving issues promptly and tailoring the technological solutions to your enterprise's unique requirements.


💡 Seel also:

The Benefits of a Dedicated CSM: How Deel Sets You up for Success



Efficient onboarding manager: Streamline the process for new employees by automating tasks such as paperwork and training, thereby reducing the administrative burden on the HR team.
Integrated payroll system: Tools that offer centralized payroll capabilities allow for accurate and efficient global payroll processing while ensuring compliance with tax regulations and other local requirements no matter where you hire.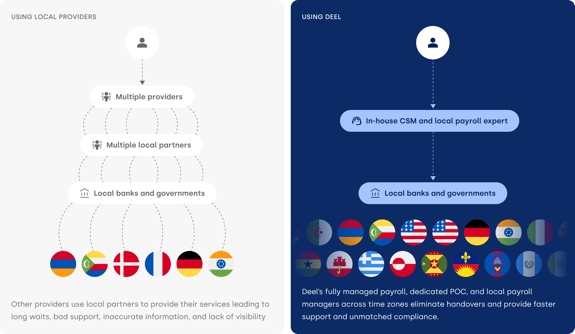 Advanced analytics and reporting: Prioritize tools that provide advanced reporting and analytics capabilities that offer insights into workforce trends, performance metrics, and other key HR indicators to enable data-driven decisions.
Successful implementation of technology tools in strategic HR planning
Our team at Deel understands the value of a strategic HRIS — and it all started with our own story.
With a team of over 2,000 workers in 100+ countries, we recognized the need for an advanced HRIS system that provides global coverage and functionality. Noticing that HRIS platforms were domestically fragmented, we realized that growing enterprises needed an HRIS that could support growth.
Traditional HRIS systems and local tools lead to duplicated processes, lost information, difficulty managing the complete workforce lifecycle, and an HR team overwhelmed with manual tasks.
With Deel HR, enterprises can manage HR data for independent contractors, direct employees, and employees hired through employer of record (EOR) services worldwide. Our powerful platform includes onboarding, people management, reporting, integrations, security and compliance, and Engage plugins to improve employee engagement.
The results have been phenomenal, allowing our business to scale with the HRIS supporting international growth. Significant impact can be found in the following areas:
Onboarding: All fields are localized for workers, from minimum wage to compliance documents
Types of workers: Manage all types of workers in a centralized place
Workforce overview: The team's global costs, headcount growth, and more can be seen at a glance
Offboarding

:

Instant calculations tailored by agreement type and country law
Deel HR has since helped other organizations lower HR tech stack costs, streamline global hiring and onboarding, make data-driven decisions, and compliantly onboard global workers without delay.
Our success stories
🏆 Change.org has saved more than 300 hours on admin each month
🏆 Zip Co has experienced a 30% reduction in compliance costs and saved 20% less admin and workforce management time
🏆 Revolut has streamlined hiring and employee relocation through visa support and administration support from Deel
🏆 Project 44 has saved approximately $500,000 a year since switching to Deel
Best practices for implementing technology tools in strategic HR planning
Enterprise organizations can successfully integrate human resources technology tools into their strategic HR planning processes, leading to increased efficiency, better decision-making, and a more streamlined approach to managing their workforce.
Clearly define goals
Begin by setting clear and measurable goals for your strategic HR planning endeavors. Whether it's enhancing employee engagement, reducing turnover, or optimizing recruitment, articulate your objectives. Identify key processes that can be streamlined through technology to achieve these goals.
For example, if your aim is to boost onboarding efficiency, consider digitizing paperwork and automating orientation using an advanced onboarding system.
Customize tools for your unique workflows
Adopt technology tools that can be tailored to fit your enterprise's unique processes and workflows. Customization ensures that the tools seamlessly align with your HR operations.
If your organization follows a distinctive performance evaluation structure, customize performance management software to reflect this. This ensures accurate and relevant performance assessments that resonate with your goals and values.
I was seeking something that was simpler, more globalized, scalable and, for me, a better level of customer service. The push came along to seek a simpler globally efficient and scalable solution.
Bec Donnelly, Vice President of People, Siteminder
Provide comprehensive training and ongoing support
Empower your HR team with comprehensive training and ongoing support to make the most of the technology tools. Conduct training sessions covering basic functionalities and delve into advanced features.
For instance, if you implement an applicant tracking system (ATS), guide your team through candidate tracking, interview scheduling, and utilizing analytics. Maintain an accessible help desk or resource center to address queries and ensure continuous learning.
Regularly monitor, evaluate, and adapt
Constantly monitor and evaluate the effectiveness of the technology tools in your HR planning process. To do that, establish key performance indicators (KPIs) aligned with your strategic goals and regularly track metrics such as time-to-fill, turnover rates, or engagement scores.
Ask for feedback from your HR team regarding tool usability and gather insights into pain points. Use this feedback to make necessary adjustments, enhancements, or upgrades to keep the tools aligned with your evolving needs.
Shaping the future of the modern HR
Consider that over 12 billion dollars were invested in HR tech companies in 2021 alone, revealing the demand for advanced and robust tools.
As automation, predictive analytics, and personalized employee experiences continue to shape the future of HR planning, organizations that embrace these technologies stand to gain a competitive edge in navigating the complexities of the modern workforce landscape.
As a leading global HRIS tool, Deel offers advanced technology in human resource management, helping enterprise organizations expand globally without compromising compliance or efficiency. Request a demo with Deel today!