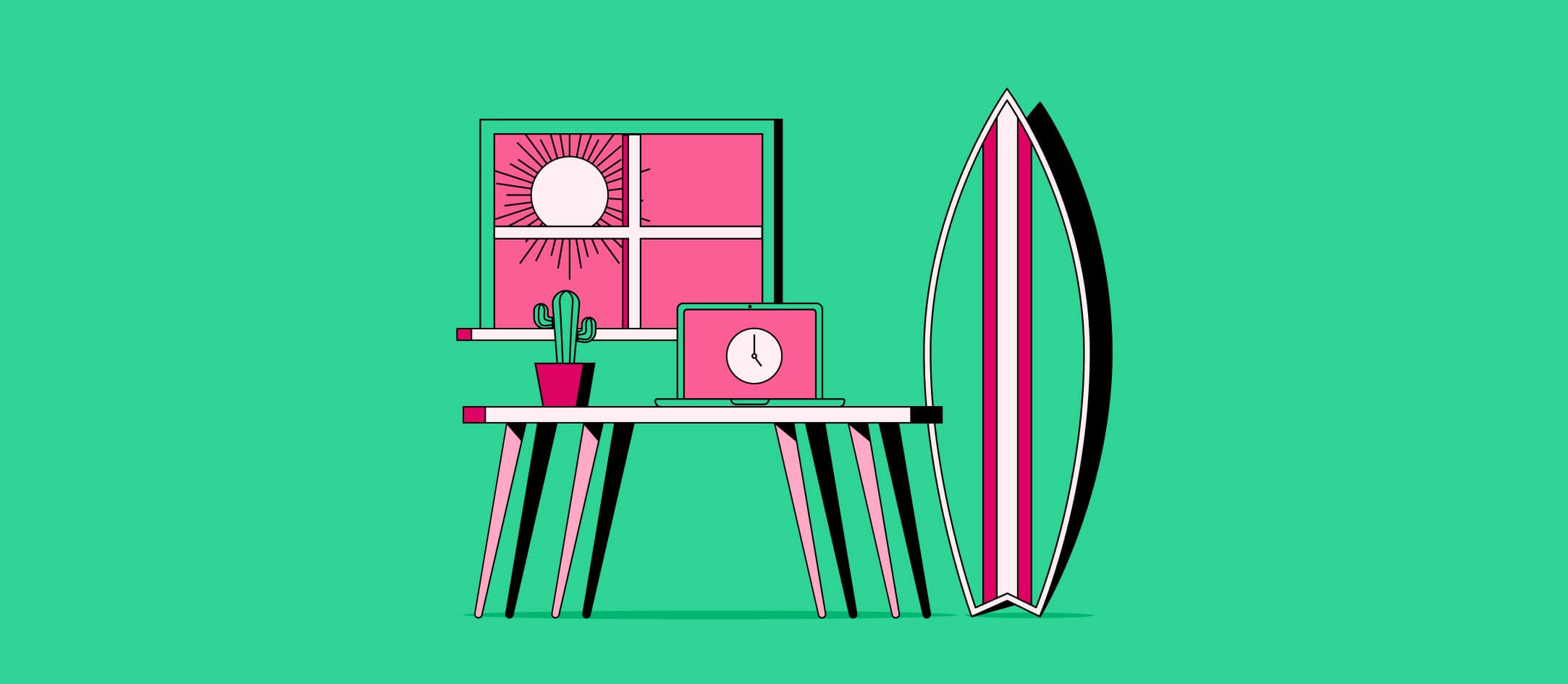 Hiring Remote Team Members: What to Look for?
Have you started hiring remote team members? Read this article to learn more about what to look for in candidates and what parts of the process to focus on.
Written by Anja Simic
September 27, 2021
Contents
Need help onboarding international talent?

Try Deel
Did you know that a recent survey showed that almost 60% of respondents would rather choose an employer who offered the possibility of working remotely than the one who didn't?
This just goes to show that remote work isn't going away any time soon and that companies should consider it as an option whenever possible. However, hiring remote team members can represent a challenge for Human Resources, despite the fact that remote work indeed has more benefits than we can count.
Luckily, there are tools and strategies to help you make the right choices anyway. With an appropriate process in place, you will find a way to determine if someone is a good fit for the company, even though you can't feel their energy in person.
In this article, we'll share some valuable insights into the remote hiring process and qualities you should look for in your new employees.
What skills should your remote workers have?
Besides the obvious, which is work-related professional experience and required expertise, your ideal candidate should have some critical soft skills.
They are vital when working remotely since you're deprived of talking to someone face to face. That can cause more frequent conflicts, and that's why these skills come in handy to improve not only a team's productivity but also the overall atmosphere and interpersonal relationships.
Here are the skills and qualities remote workers should have:
Discipline (which means they have good time management skills - it's crucial to ensure they'll be able to meet deadlines without working under constant supervision)
Assertiveness (being able to express your ideas and boundaries with respect and enthusiasm is vital for a healthy work environment, especially when communicating online - many things easily get lost in translation)
Being able to take initiative when necessary
Accountability (owning up to their mistakes and being ready to work on correcting them)
Conflict management
Critical thinking
Stress tolerance
Cooperativeness (even if they don't work in a team, but individually)
Being tech-savvy (when working remotely, you typically use many team and project management tools, so they should be able to learn how to use them quickly)
To find out if your potential employee indeed has these qualities, prepare the right questions in advance and ensure they're original. That way, you'll know that the candidate hasn't prepared rehearsed answers in advance and is only telling you what they believe you want to hear.
Remote work readiness
Your prospective employee's personality and skill set are important, but there's another critical factor that some HR departments seem to neglect when hiring team members remotely. Does your candidate have conditions to work from home?
Just like companies have their own remote work readiness checklists and specific requirements they need to fulfill, your candidates can only proceed with their interviews if they can meet these requirements as well. To save time, create a checklist that you can send out to potential employees during your first round of interviews. That way, you'll narrow down your choice to those who meet the necessary requirements.
Your checklist may include the following questions:
Are you able to set up a home office/working space? (especially if you need to provide equipment that takes up a lot of space)
Do you have the conditions to work during the company's working hours? (if the employee is in a different time zone)
Can you guarantee the security of the company's data and resources?
Can you guarantee compliance with the company's remote work policy?


Looking to scale quickly?

Challenges of the hiring process
Remember that the typical hiring process usually can't be applied when you're hiring remote workers.
First of all, some remote workers won't be able to attend face-to-face interviews (especially if you're hiring internationally) and most of them will ask for different benefits than traditional in-office employees.
Before you start the first round of interviews, make sure you have a list of benefits you can offer to remote workers you want to attract.
Don't be afraid to leverage technology whenever you can to make the remote hiring process easier for everyone. By using suitable tools, you can speed up the process and make tracking candidate details more straightforward. Communication between you and the candidates will also be simpler, as well as exchanging legal forms you'll have to fill in and sign.
Another vital part of the remote hiring process if you're hiring foreigners is to ensure that you can hire them legally. You need to be in the know when it comes to the latest tax regulations, local labor laws, and other documentation and procedures.
Yes, the legal stuff can be daunting, but it's one of the key parts of successfully hiring remote employees. A single mistake in the paperwork can bring financial penalties to your company, so it's really important to review all the documents and tax forms carefully and inform your new employees of all your procedures timely.