The Complete Guide to Using Deel for Your Startup
Deel is the only truly global HR and is completely free for companies with up to 200 workers. Here's how we help startups scale hassle-free.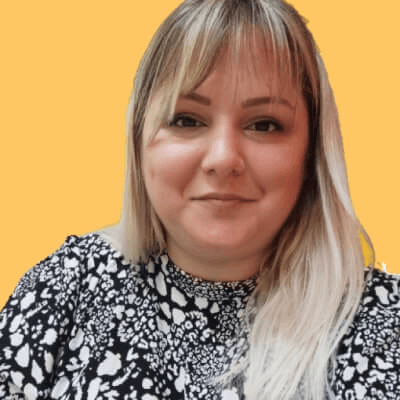 Written by Stefana Zaric
May 31, 2023
Contents
Need help onboarding international talent?

Try Deel
Key takeaways
Deel's global HR platform allows you to grow your startup faster by hiring affordable talent without worrying about compliance.
With Deel, you can pay your entire team with one bulk payment in any of our 200 supported currencies instead of your human resources spending hours on payroll.
Easily implement Deel into your existing workflows thanks to our numerous integrations with accounting and HR tools.
In 2021, businesses around the world invested $24 billion in tech tools with the goal to streamline their HR processes and ensure maximum efficiency for their teams. According to HRTech's 2023 report, further adoption of technology is among the top priorities for HR teams, who want to increase employee retention and productivity and reduce business costs in 2023 and beyond.
However, startups don't usually focus on introducing HR tech until employee data management starts to make scaling more difficult, due to:
Data inconsistencies across different tools
Global compliance risks
Slow, repetitive processes prone to human error
Lack of data visibility preventing well-informed decisions
To avoid these issues, startups should implement an HRIS at an early stage, and they don't have to break the bank to do it. Deel is the only truly global HR that's completely free for companies with up to 200 workers, and here's how it helps startups scale hassle-free.
Secure top talent and hire faster
Startups often scale at a breakneck speed, requiring their teams to go out of their way to cover all customer needs. To avoid the negative consequences of hypergrowth, like long response times, too many escalations, and employee burnout, startups need to hire fast and cost-effectively. Sourcing talent from the global pool is an excellent solution for fast hiring, but it's also complicated for startups because they usually don't have:
Their own entities in other countries
Enough knowledge about global compliance
Resources to sponsor visas and employee relocation
Deel helps startups secure top talent and hire it fast, without the fear of great candidates dropping out of the hiring process because it takes too long. Our all-in-one platform enables you to hire workers from 150+ countries, whether they are contractors or employees.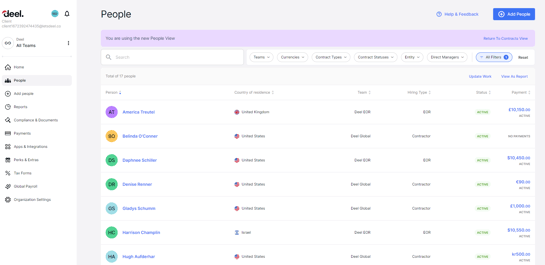 With Deel, you can:
How Form3 grew their workforce 20% in one year with Deel
96+ hires in 30+ countries
128+ hours saved a month on admin
10+ visas provided with Deel
"Working with Deel has been an invaluable part of our expansion journey," says Leanne Schofield, Head of People at Form3. "Deel gives us the peace of mind of knowing that in these visa situations, the employee will get the support they need."
Find out more about how Deel helped Form3
🎥 Check out this webinar by Sifted that Deel sponsored and learn how to build your dream team: from 5 to 50 employees.
Consolidate employee data
Even small businesses benefit from a well-organized database, let alone a fast-growing company with a workforce distributed worldwide. When your HR department uses spreadsheets to manage payroll, track employee time off, or even simply store employee data, you run multiple risks:
Data privacy and security due to possible leaks and exposure to unauthorized parties
Errors in manual data entry or calculations
Compliance risks due to incomplete documentation or missed deadlines

With Deel's numerous integrations, you can store, organize, and analyze all this data in one, automated system with a minimized risk of noncompliance or human error. This data consolidation also reduces manual work and saves time for several departments and ensures process consistency across locations, improving employee experience along the way.
Check out our integrations for accounting, budget management, applicant tracking systems (ATS), performance management, and more.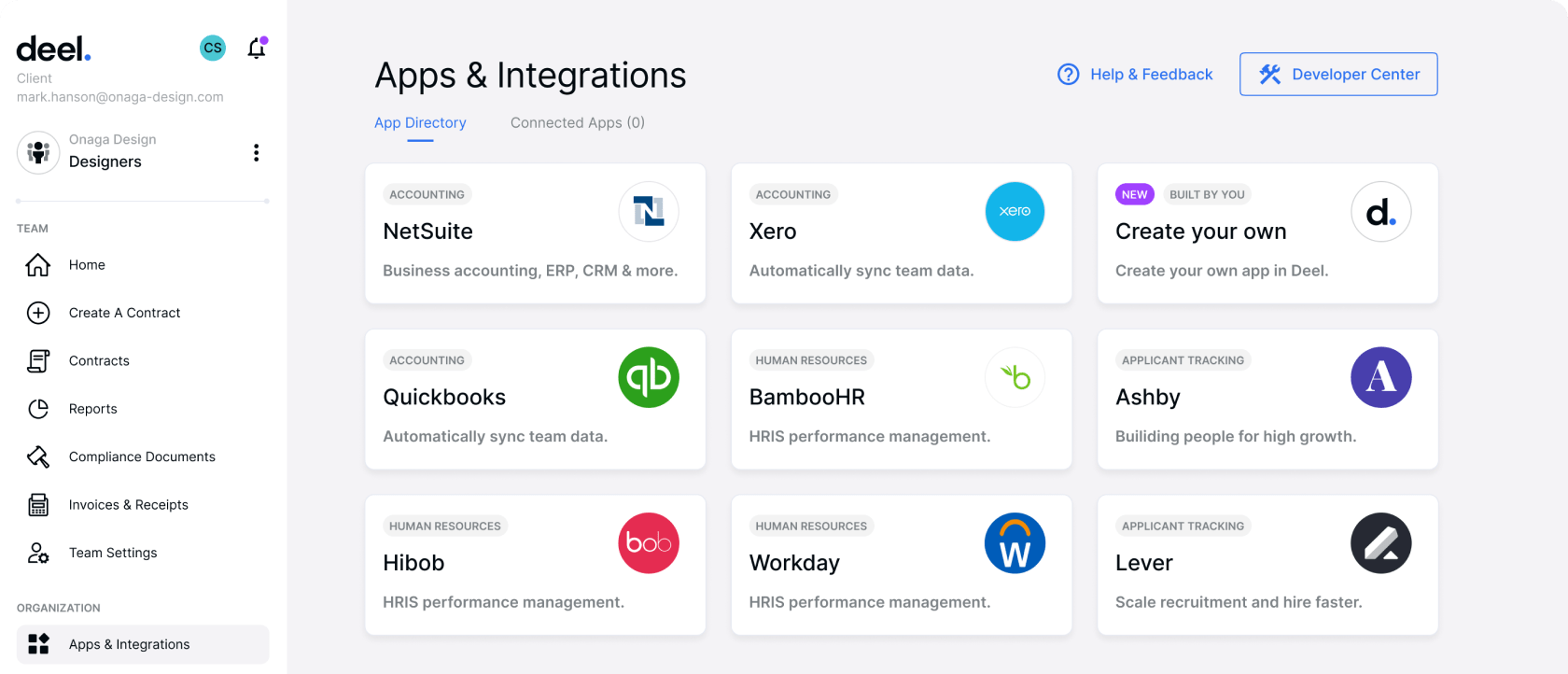 Streamline HR processes
Slow HR processes that involve multiple touchpoints for a simple task to be completed contribute to overall company inefficiency, harming employee engagement and happiness in the process. Streamlining HR processes allows the entire team to get things done faster, promoting autonomy and a future-oriented productive company culture.
By automating HR processes and consolidating employee data, startups can save a lot of time that can be used for perfecting the product and building scalable processes that will support the company as it grows. The process should be automated if it:
Involves repetitive work and processing large amounts of data
Occurs frequently and almost always follows the same set of steps
Can pose a compliance risk for the business
Can improve employee experience if simplified
Has an impact on business growth
Deel HR is built for global teams like yours: our customizable workflows are tailored to fit country-specific requirements, so you never have to face non-applicable required fields and disrupt your usual processes.
You can automate your entire recruitment process, new employee onboarding, compliance documentation management, payroll processing, offboarding, and more.
For example, in our Workflow Builder, you can set up a trigger that sends an automated welcome email or a reminder to read the employee handbook to new hires.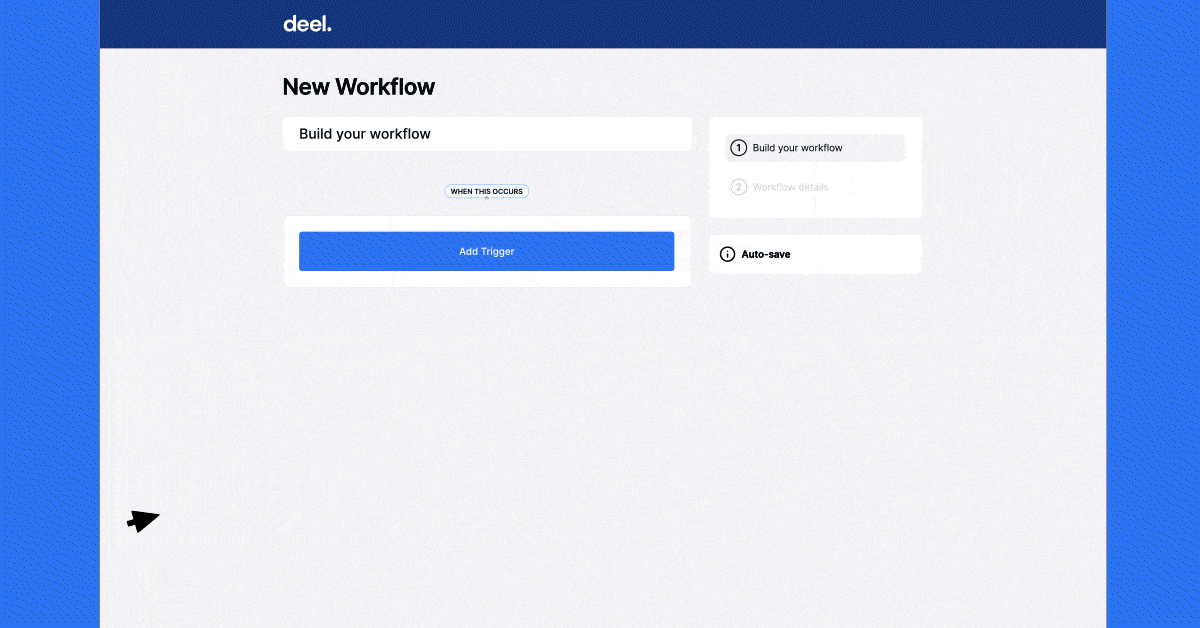 Simplify global payroll
When paying a distributed team, startups often struggle to find a perfect solution that will enable them to pay their local employees, international workers, and contractors as efficiently as possible. HR management usually needs to opt for multiple tools to manage all these payments, and administer employee benefits, file taxes, and keep records as required.
Over 15,000 businesses have chosen to streamline global payroll operations with Deel. Thanks to our reliable and fast support and in-house expertise, you can:
Unify all your HR and payroll processes in one platform
Consolidate your data across locations
Avoid using multiple providers and local partners to run payroll
Have access to global analytics to better understand your spending
Payroll doesn't have to be the most dreaded HR function, because Deel handles the following:
Employee benefits

and withholdings
Payslip creation and delivery
Local tax filing with authorities
Salary and compensation payments
Auto-enrollment in payroll during the contract-creation stage for new hires
"If we can do it for our entities where we have thousands of employees, we can do it for our customers entities as well and start truly consolidating everyone: contractors, employees where you don't have infrastructure, plus all of your [direct] employees, all of your entities in one place where we do the payroll for you."
Alex Bouaziz, Co-founder and CEO, Deel
Ensure full compliance
US companies that don't classify their workers correctly are subject to tax and federal law violation fines, lawsuits, and even jail time, as well as (permanently) harmed employer reputation. Worker classification is just one example of compliance regulations you need to follow when hiring globally, while ensuring data privacy and security and keeping records of all documentation in case of an audit.
Startups usually lack the expertise or resources to hire in-house HR professionals to keep compliance in check for every country they hire from. When outsourcing legal and compliance tasks to Deel, you can count on:
200+ legal experts who make sure your contracts are locally compliant and up-to-date
Complete GDPR and privacy law compliance
A clear overview of all compliance documentation in a neat dashboard
While we were very comfortable with hiring locally, we were apprehensive about the costs and legal responsibilities for compliance in the United States. We didn't want to hire full-time HR people to figure out things like health benefits and filing tax returns with the IRS.
Matthew Buchanan, CEO, Letterboxd
The Deel platform allows you to do the following:
Edit, send, and sign contracts in minutes
Generate localized contracts for both employees and independent contractors
Automatically collect work permits, tax forms, and other compliance documents
Maintain paperwork records organized and easily accessible
Provide employee benefits to your workers hassle-free
Protect your company from misclassification risks with Deel Shield
Create a stellar employee experience
Distributed teams can struggle to maintain company culture across borders and create an equitable employee experience for everyone.
Not being able to work together in-person sometimes makes it harder for people to feel connected to each other or to the company's core values. Startup founders and the human resource management must therefore leverage the best HR tech to:
Create a supportive work environment for workers from different backgrounds
Enable conditions for efficient work and collaboration across locations and time zones
Ensure equitable benefits and perks for all team members from their very first day
That's where Deel Engage plugins for Slack come in. These user-friendly tools help boost employee engagement in your team through automated processes, without your workers ever needing to leave Slack to complete an action.
Auto-assign tasks during the onboarding process to improve the experience
Keep a pulse on how your team feels through engaging, customizable surveys
Enhance the structure of your one-on-ones by adding talking points and providing real-time feedback
Help your teams connect and bond through watercooler chats and meetup roulette
Streamline the process of requesting and approving time off and assigning coverage for workers who are OOO
PTO by Deel plugs right into the tools we're already using. It's super flexible and super responsive.
Darren Murph, Head of Remote, GitLab
Get insights to make informed decisions
Fast growth requires rapid decision making. Startups need to have access to real-time, reliable data to be able to make quick, informed business decisions and enable scaling. For example, one of the main HR tasks is to plan the headcount properly, so that recruiters can align their goals and efforts accordingly. The HR department also needs to have insight into employee performance to make decisions about potential performance improvement plans, promotions, and other actions.
It's challenging to make these decisions fast without proper data visibility. When your employee data is scattered around different docs and tools, you need a lot of time to gather them in one place to be able to make meaningful conclusions and avoid mistakes.
Deel's reporting features help you:
Analyze, understand, and anticipate global costs of your entire workforce
Keep track of your headcount on a global and historical level that enables trend analysis
Access payroll reports to understand your payroll management efficiency
Customize dashboards to make reports accessible for any audience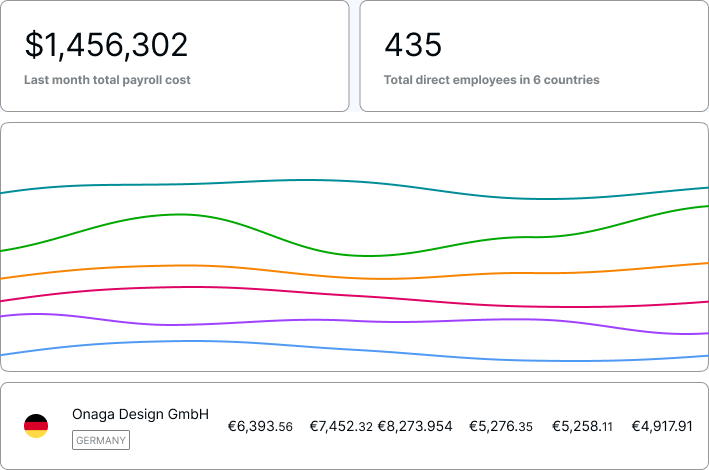 Easily integrate with little to no workflow disruptions
Introducing a new tool often means a disruption in your current workflows: you need to import the data into the software, train your employees on how to use it, document new processes, and more, harming your overall productivity. At the same time, tools that don't work well together cause you to end up with duplicate data and more manual work.
That's why Deel simplifies the implementation process as much as possible, both for:
Deel also offers a wide range of integrations with API, so you can connect your company's existing tech with ours and start building what you need:
Hire directly from the platform
Sync timesheets for instant payouts
Automate payroll for your team
Use webhooks to update data in real time
Sync employee PTO data with your HRIS
Get our HRIS guide for early-stage startups.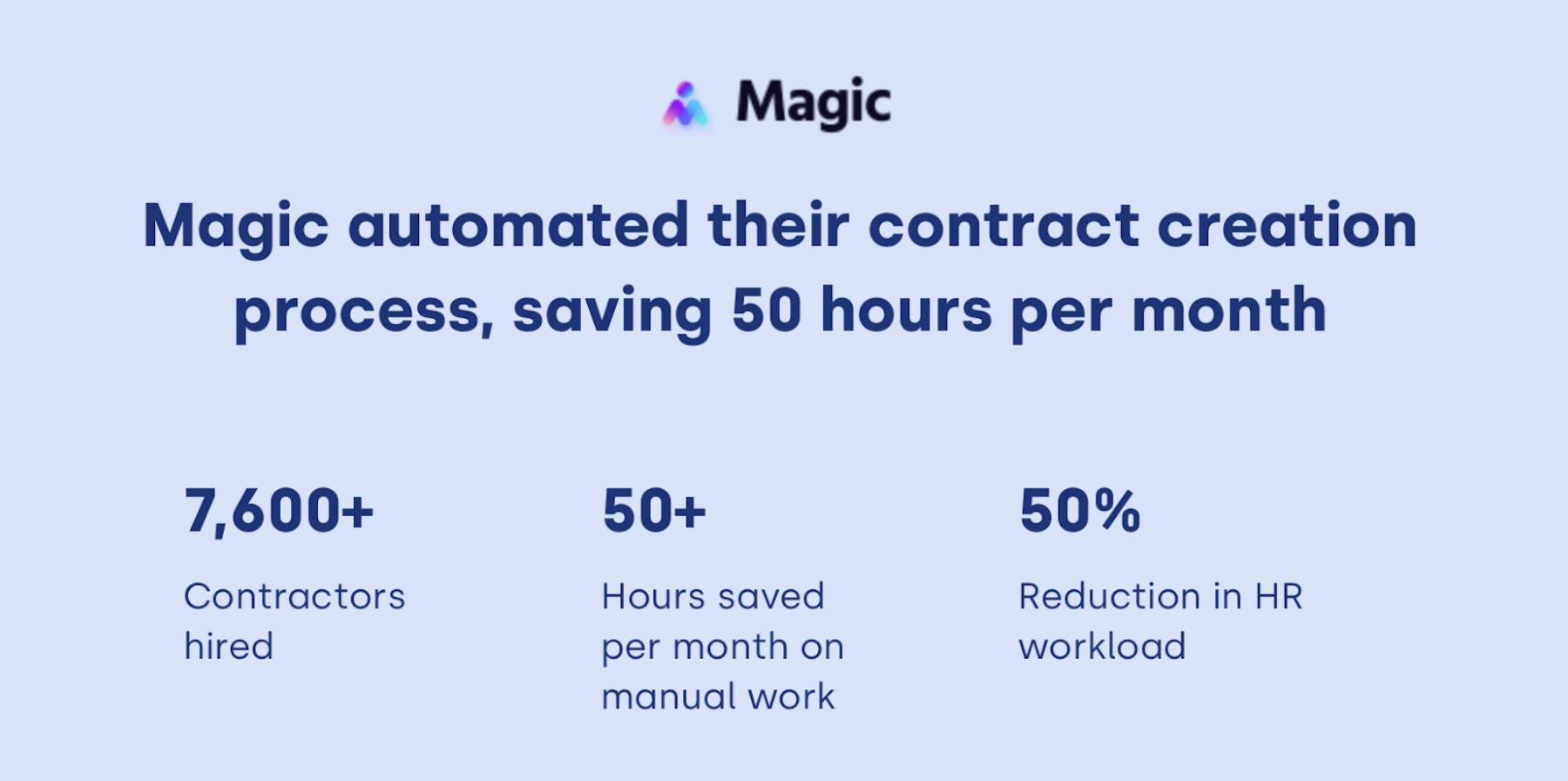 Fast-track your growth through automation
Your startup can grow fast. But it can grow faster—with Deel!
Hire the best talent from more than 150 countries using localized contracts, provide the best employee experience thanks to our self-service platform, and replace complicated global money transfers with one-click, speedy payments for your entire team, no matter where they are.
We automate so that you can innovate. Speak to our experts today to see how Deel can help your startup skyrocket hassle-free.