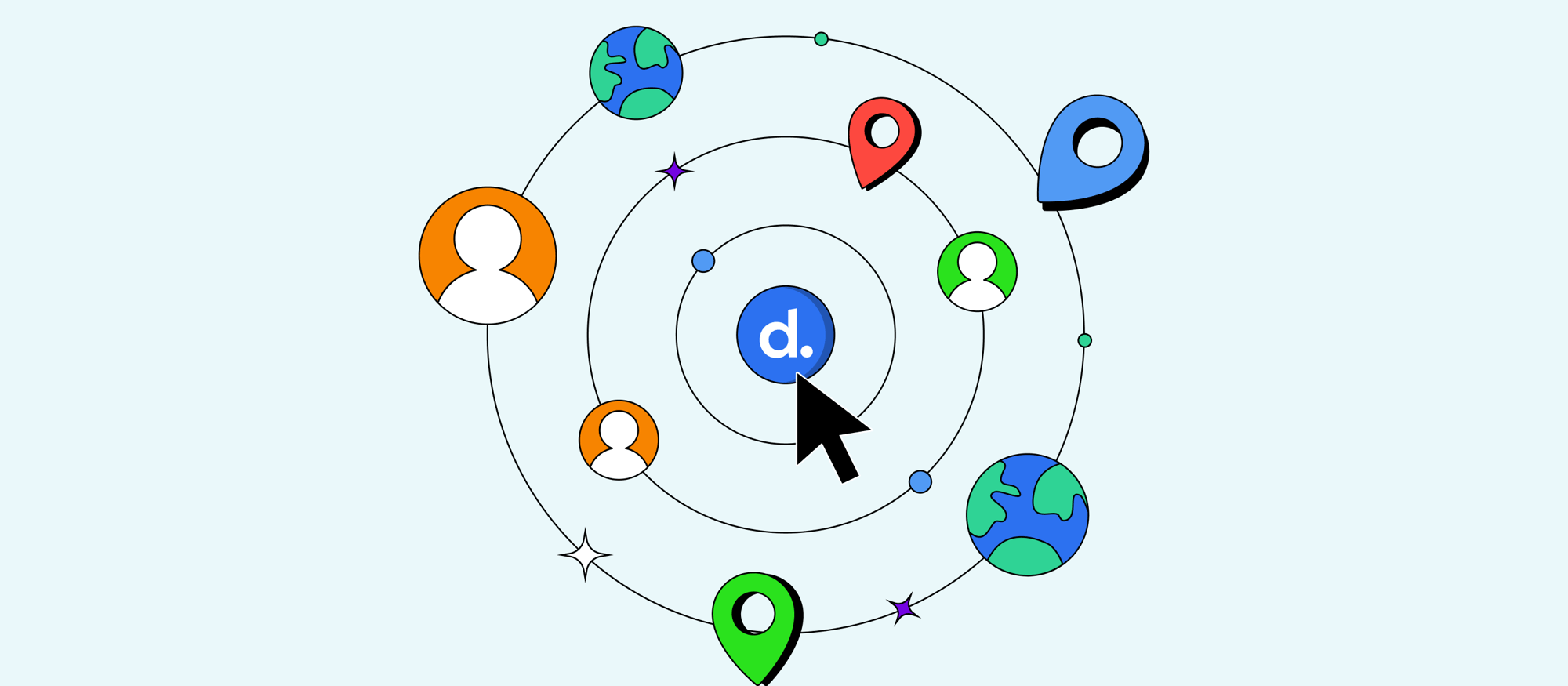 Avoid a Fragmented Employee Experience: How HR Tech Can Help
A fragmented employee experience may harm your overall business efficiency. Use a single HR platform to consolidate the global workplace experience.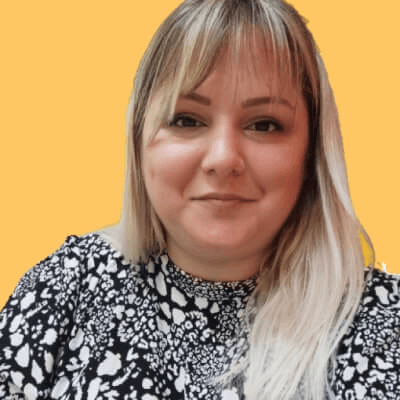 Written by Stefana Zaric
August 23, 2023
Contents
Need help onboarding international talent?

Try Deel
The role of employee experience has emerged as a critical factor in driving organizational success. A great employee experience ensures happy and productive employees devoted to the company's mission, positively affecting customer experience and company profitability, too.
For global teams with workers distributed worldwide, the situation is a bit more complex. Employee experience needs to be equitable and consistent for all team members in all regions, allowing you to streamline processes and retain talent.
Learn how to leverage modern business solutions and HR tech and automation to avoid a fragmented employee experience no matter where you hire.
6 ways a unified platform improves employee experience
In large companies with hundreds and thousands of workers, or scaling distributed teams, siloed data scattered across various systems creates inaccuracies, duplicate data, and inconsistent experience for teams in different locations.
Using a single, centralized system to manage your global workforce can help break down silos, contribute to a collaborative company culture, and ensure a positive digital employee experience.
Saving time and money by increasing efficiency
Having all employee data, tasks, and processes in one platform reduces the need to switch between different tools or interfaces, allowing your teams to complete their tasks faster and collaborate more efficiently.
HR teams benefit from significant time savings, as they can access, update, and manage information seamlessly within a single application.
Other teams also enjoy the benefits of a unified workplace technology as everyone works within the same system, leading to clearer insights, reduced miscommunication, and enhanced teamwork across locations.
Improving data accuracy
With data stored in a single platform, the risk of data inconsistencies and errors due to manual input or synchronization across different systems is minimized. This makes sure that employee information, from personal details to performance metrics, remains accurate, up-to-date, and easily accessible to everyone within the organization.
For example, say you have team managers in the UK, Japan, and Colombia who need to send you performance reports for their team members. If they're all using the same system to track and record feedback for their teams, the data you receive will be consistent and in sync, facilitating better decision-making.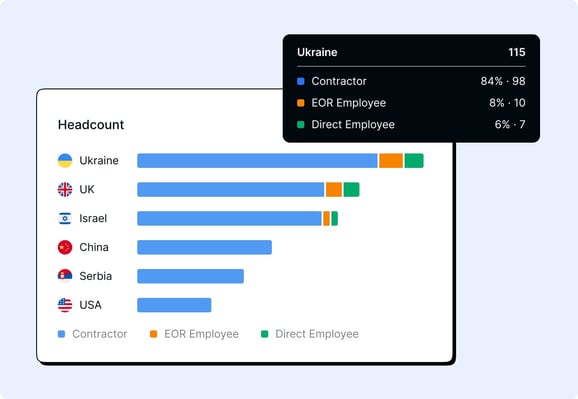 Streamlining onboarding and offboarding
Using a single platform, the onboarding process becomes more efficient and engaging.
New hires can complete paperwork, access training materials, and interact with colleagues in different countries, all from one place. Everyone is able to help new employees settle in, as processes, tools, and workflows don't depend on location or worker's contract type.
Similarly, offboarding processes are streamlined, ensuring that departing employees are properly managed across all HR aspects.
📖 Read more: Limitations of Local HRIS Solutions: Why Global HRIS Is the Answer
Centralizing employee records
A unified platform serves as a central repository for employee records, making it easier to manage documents, contracts, and compliance requirements. This eliminates the need for manual record-keeping across multiple systems, allowing employees to spend their time on more strategic tasks.
All these benefits help create a unified user experience for employees, simplifying access to various HR services and information. This seamless experience enhances employee satisfaction and engagement across locations and teams.
📖 Read more: The Benefits of Cloud-Based HRIS: Streamlining HR Operations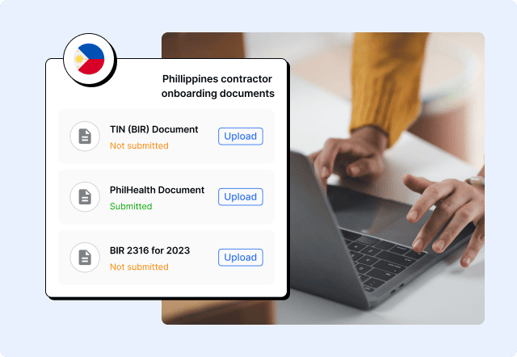 Facilitating employee training
New technologies can facilitate employee training, re-skilling, and upskilling in remote teams.
Virtual training tools and LMS solutions replace traditional on-site training, meaning that all your employees, no matter where they're located, can access the same opportunities to grow their careers.
Professional development is one of the most desired employee benefits in modern workforces, so investing in HR tech, and especially employee experience platforms for managing the entire employee lifecycle and growth, is key. These tools can significantly improve worker experience at your company, giving your employee retention efforts a boost as well.
Carrying out employee wellbeing initiatives
Employee wellness is a crucial element of a positive employee experience, and HR tech allows you to provide an equitable one to your global workers.
By partnering with local wellness service vendors, you can enable all employees in all locations to access different tools for managing their wellbeing, whether it's ergonomic furniture for their home office, a gym membership, or counseling.
For example, you can easily offer and manage all these health-related employee benefits through Deel's platform, where your workers can independently access and use them whenever they need.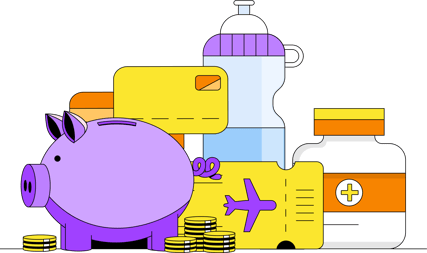 What HR tech features help you avoid a fragmented employee experience?
The number of options when building your ideal HR tech stack may be overwhelming, but here are the main features HR leaders should consider when choosing an HR management system to run an equitable and efficient digital workplace for a global workforce.
1. Employee self-service portal
An employee self-service portal empowers employees to:
Access and manage their personal information
View pay stubs
Use benefits
Submit time-off requests
This feature leads to a sense of control and autonomy in managing routine HR-related matters and reduces the need for constant communication with HR and the number of touchpoints necessary to complete a simple task.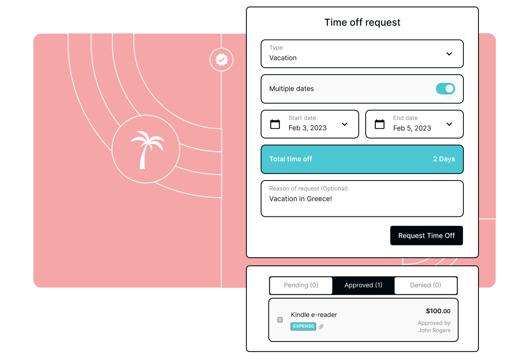 Enabling autonomy in your entire workforce can be particularly important when you're operating across multiple time zones: instead of waiting for their manager or designated HR specialist to start their day and log in, an employee is free to manage their data on their own.
2. Performance management
A robust performance management module facilitates goal-setting, ongoing feedback, and performance reviews. It allows managers and employees to track progress, set objectives, and align individual goals with organizational objectives.
Regular feedback and continuous performance discussions contribute to a holistic view of an employee's development journey, promoting growth and alignment with company goals.
3. Benefits administration
Benefits administration tools and apps centralize employee benefits, such as health insurance, retirement plans, and wellness programs. Employees can enroll, manage, and access their benefits through the platform.
Providing clear information about available benefits and facilitating easy enrollment contributes to a company culture where employee wellbeing is a top priority, making employee experience a positive one.
4. Onboarding and offboarding workflows
An effective onboarding process welcomes new hires with a structured journey, while a streamlined offboarding process ensures smooth transitions when employees leave the company.
As a great employee experience starts even before day one, well-designed onboarding workflows ensure that new employees integrate smoothly into the organization and departing employees have a positive farewell experience.
5. Unified communication
Integrated communication tools enable direct communication between employees, teams, and managers. Features like instant messaging, announcements, and virtual meeting integration facilitate seamless communication in a remote work environment.
Enhanced communication tools ensure that employees remain connected, informed, and engaged, regardless of their location or department, and whether you're a fully remote team or practice some form of hybrid work.
6. Integrations with other relevant tools
Even if an HR tool doesn't offer all the functionalities a global team may need, it's important that it supports a wide range of integrations. A well-integrated HR ecosystem allows you to automatically update data across all tools instead of doing it manually.
Deel integrates with the most popular workforce management tools, like Slack, Greenhouse, Ashby, Jumpcloud, BambooHR, QuickBooks, and more.
▶️ Read more about these integrations
7. Time and attendance tracking
Time and attendance tracking features streamline employee time management, helping them log hours, request time off, and monitor work schedules.
Employees can efficiently manage their work hours, contributing to better work-life balance and reducing time-related conflicts.
8. Centralized employee records
A centralized repository for employee records, documents, and contracts ensures that essential information is easily accessible and securely stored.
Storing all documents and records in one place minimizes the risk of lost paperwork and ensures data security and compliance.
Incorporating these essential features into a single HR tech platform eliminates the need for employees to navigate multiple systems. This unified approach reduces complexity, enhances transparency, and encourages employees to take control of their HR-related tasks.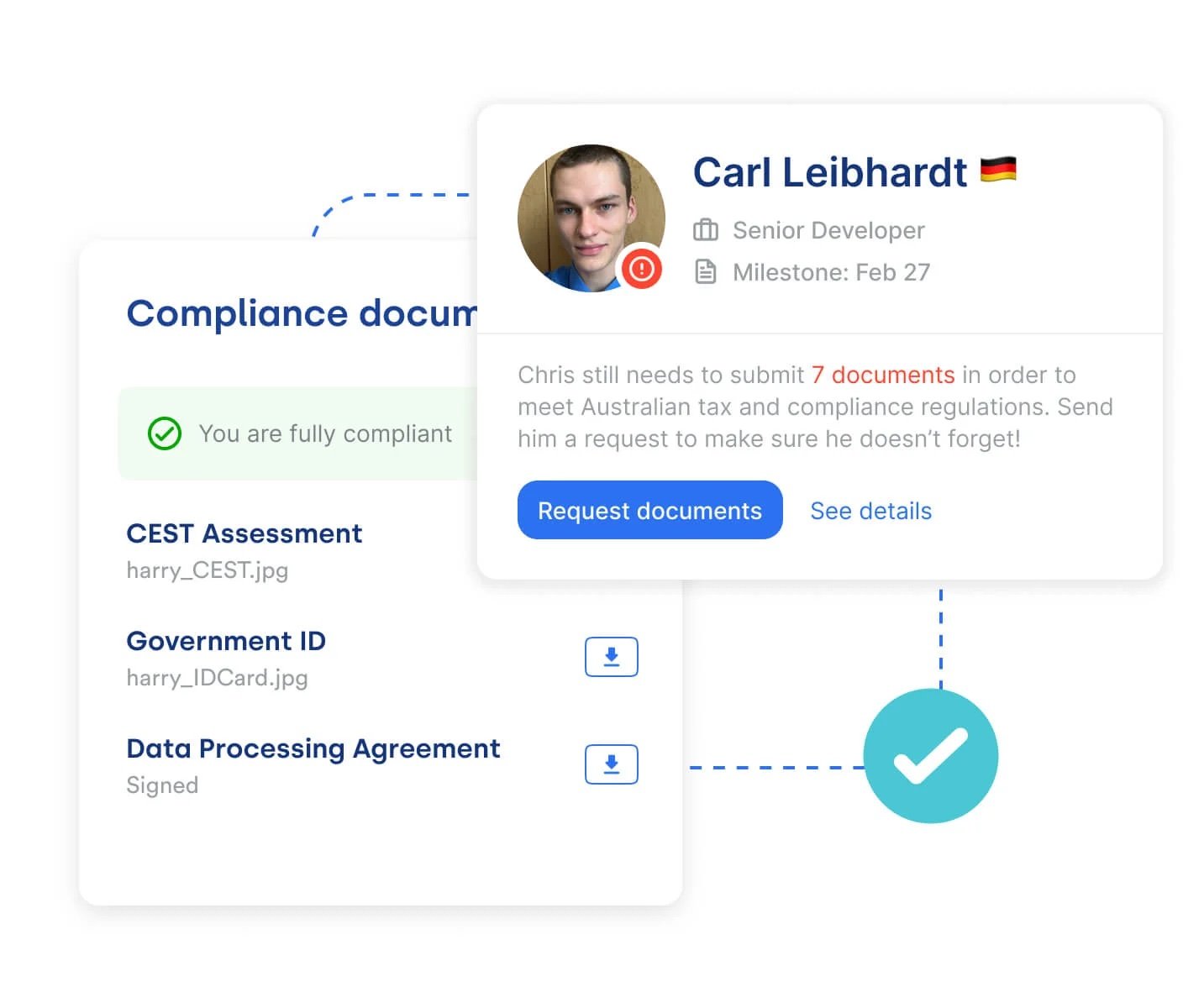 Unify your global workforce with Deel
Deel helps you provide a same-level experience for all your employees across continents and time zones. Separate HR platforms may have different features, support availability, and other variable aspects of employee experience, potentially causing dissatisfaction among your team members.
Our platform enables you to manage contractors, EOR employees, and direct workers in one place, administer equipment and perks for the team, run background checks, run global payroll, ensure full compliance with localized contracts, and so much more—all in one easy-to-use platform with self-service options for your team.
Save money on your tech stack and double your HR team's effectiveness by avoiding the duplicate work of using multiple platforms.
Request a demo with our expert team and learn how Deel works in practice.